37e latitude
visual identity, exhibition
2017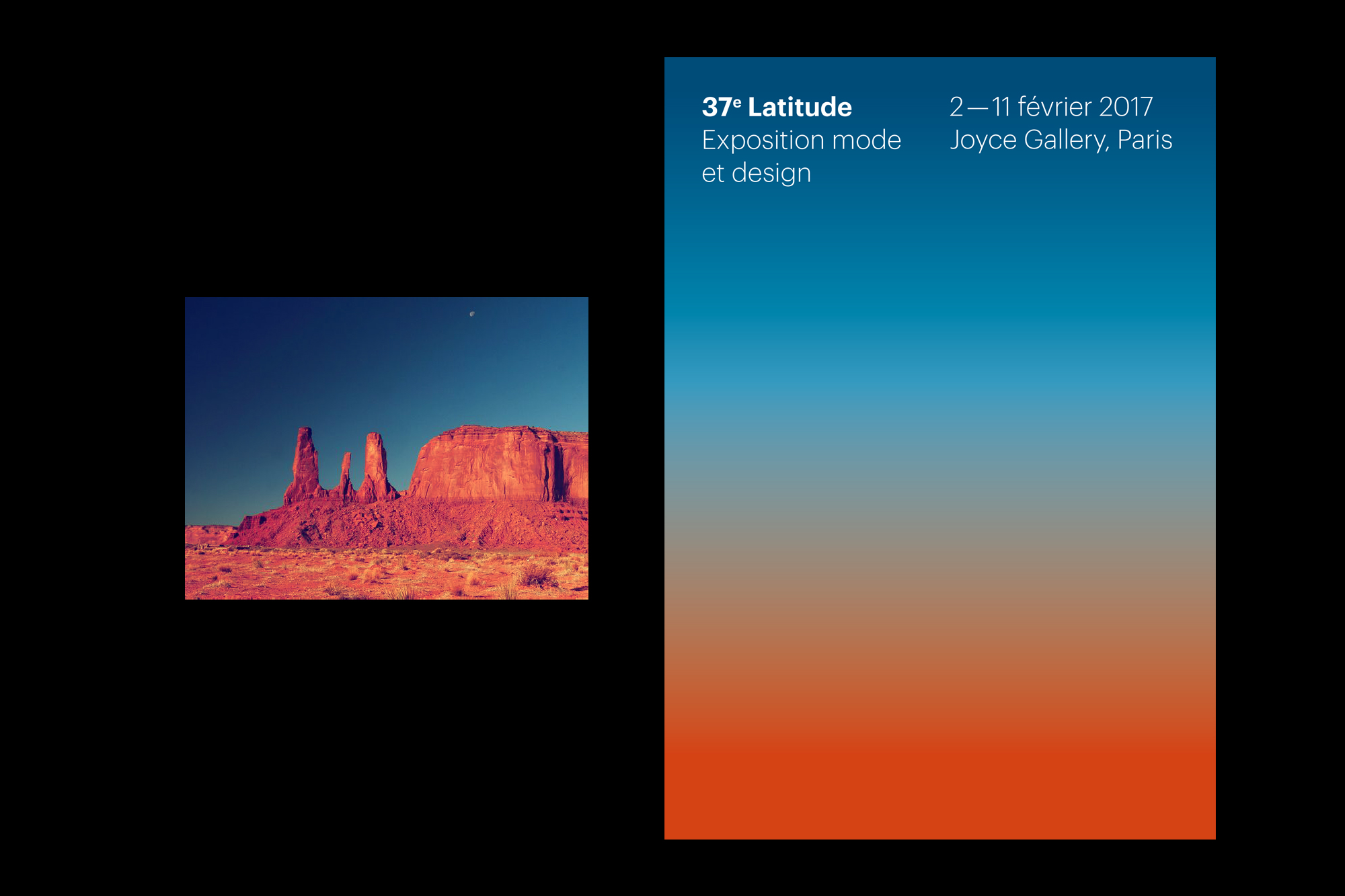 [EN] Visual identity for the 37th latitude exhibition bringing together 14 young fashion and design designers around a common theme, at the Joyce gallery, in the gardens of the Palais Royal.

[FR] Identité visuelle de l'exposition 37e latitude regroupant 14 jeunes créateurs de mode et design autour d'un thème commun, à la gallerie Joyce, dans les jardins du palais Royal.

Principe graphique, visuel, catalogue et habillage graphique de l'exposition.